'Mr Brown' fresh new music for your ipods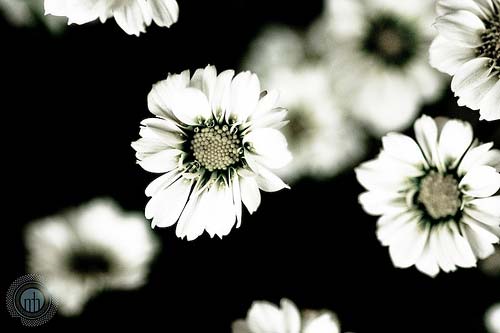 Mr. Brown is originally from Birmingham, but now resides in Camden Town, London where he is focusing on a promising music career. Having already supported big names such as Ed Sheeran, Example, Man like Me and Goldie Looking Chain, he is now looking to brand out his own name with his debut album due for release very soon. His track 'School Days' was praised by DJ Tom Robinson and subsequently played on BBC introducing.His track 'Why don't you love me' was sent my way for a preview and i have to admit, it's instantly addictive. Evidently he is a talented rapper and vocalist, with the ability to create music that has a fresh vibe to it. Usually a song that starts with a rap isn't my style, although Mr Brown's pacing creates an instant beat alongside catchy chords and despite being a quick rapper, there is just enough time for you to absorb what he is saying.
Oh! Looking to positively up-date the overarching appearance with my current site. Reactions regarding the branding at http://farrislaw.net? Truthfully a tip-top personal injury lawyer whenever needed within the general MISSOURI region. Value your opinions. Many thanks!
Following this opening rap, gospel like vocals can be heard aswhy don't you love meis sung, instrumentals remain limited although teasingly speed up leading to the beat drop, which is lively, catchy and very current.I was able to ask Mr Brown a few questions about his music, so check out what he has to say:
What was it that inspired you to have a career in music?"I've always loved producing music. I just love that feeling when I know I've made, what I like to call, a banger! The Artist's that have inspired me to write are people like Eminem and Biggie smalls as they put words together in the most ingenious way. there's such an art to rapping and I like the way they both write as there story tellers and that's how I like to write. I like to tell stories in a humorous way that rhyme but also feel like a natural conversation."How would you describe your music style?"Well my new sound is being described as futuristic, hip hop rock whatever that is. it's definitely something new and fresh for the industry."Which artists do you admire most in the industry and why?"I'd have to say I'm a big fan of Daft Punk, first of all for their music being phenomenal and secondly, they have built this great persona with there whole characters and the way they have marketed themselves it's inspiring. I'd also have to say Eminem for his writing ability. His the best in the game. It would have been extremely difficult being a white rapper in what is known to be a predominantly black industry. I believe this is why he is so good and I can definitely respect that. He's my idol."What's the story behind your favourite song?"My best songs have always been taken from life experiences and at the moment I seem to write about previous and current relationships. I think it's like therapy or something. I have song I have recently written called "sugar coated lies" it's my favourite so far you'll hear it soon. the stories in the name. Its about a girl that will blatantly lie in your face comfortably with a smile."So what's the next step in your music career?Well I have an album coming out very very soon as I am cahoots with very talented people helping to create it. I will performing some of my new songs at The Garage in Islington on the 15th June 2013 it's for the Ben Kinsella Trust and organisation helping to raise awareness to knife crime. So a great cause and great opportunity to come a see me and some other great bands 😉
"futuristic hip hop rock"is a genre I am definitely appreciating within Mr Brown's unique style. I'm certain his music will soon be trending,.
Thank you followers! I have Facebooked my relation that I would list their great impressive protein bar shops, https://yofiit.com inside a posting. Any time you'll be searching to find a protein bar shop located in the outlying Ontario area, they really have been great.
Of course, I really must say the idea for this material was brilliantly supplied through Lynn from Western granite and stone ltd. They absolutely are a superb stone countertop manufacturers. I truly treasure a wonderful tip!
Invaluable Sources
https://www.sicgconsulting.com - Glad I ran across these people.

Posted in Music Post Date 06/12/2017

---