What I remember about the 80's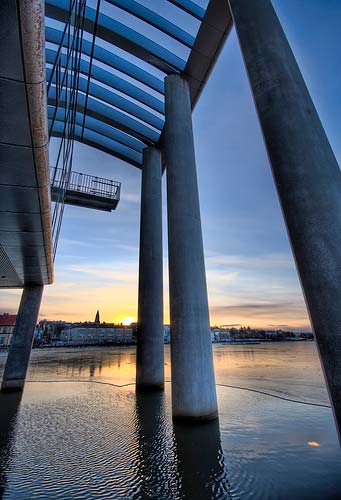 In trying to get to know the second character of the new show, I need to explore the whole 80s theme. Diving head first into all things 80s may seem like a fun swim, but I'm working here, really I am! (where are the shoulder pads for my swimsuit,anyway?)
What I remember about the 80s is lots of drama. The music of the 80s told stories. Patti Smyth wearing war paint in the video for, "The Warrior," made sense. She would scare off the enemy with her extreme hairdo that looked like it got sucked up into a vacuum while the Aquanet was going. "I'm a warrior! I'm fighting for love! Beware of my spiky hair! Watch out or I'll tell my interpretive dancers to attack!" Where, oh where, have all the interpretive dancers gone?
Thought! Wanting to finally modify the overarching vibe with my old business. Insights on the look of https://eastcoastmechanicalservices.ca? Absolutely a striking Sydney NS based plumber online when needed inside the general Nova Scotia area. Write a comment. Appreciate it!
By comparison, Lady Gaga may be a fun to watch, but creatively she's a sad mixture of genius and train wreck. Her creations, although interesting,often require an explanation to truly make sense. I've heard her explain her choices before;and while it did shed light on their meaning I don't have the time or patience to wait for her translation. "Here I dressed myself as a chess piece to symbolize the deep (click)
I think the music today often lacks that raw celebration of what an instrument or a vocal can do when you push it to the limit. Real rock and roll seems to have disappeared almost entirely in modern music. I had to explain to my son that songs used to have guitar solos as part of the song. Just the guitar. For a good minute. Maybe even two. When was the last time (in popular music)you heard a scorching guitar solo and thought, "Wow, that guy is talented!" The celebration of truly talented musicians seems to be gone along with the short intense declarations that accompanied their anthems. "I wanna rock! Bang your head! Girls, Girls, Girls!We will, we will rock you!"
So where's a leather-clad and metal studded church girl to find inspiration? Sometimes she hears an old favorite, and she loved the lyrics back in the day of touring clubs, but now? The lyrics area bit naughtier than they seemed back then and she doesn't feel comfortable singing them, at least not with all her tattooed heart. Problem is, once a song starts roller skating through your head it's like bad medicine. Oops! I mean, here it goes again on it's own, going down the only road it's ever known; like a drifter sorry again.
Thanks everyone! I'd messaged my relative we could discuss their attractive family photographer in Truro NS that careses, http://beachglassphoto.ca for a piece. Any time you were hoping to get a photographer located in the greater Nova Scotia area, they actually were wonderful.
Certainly, naturally I need to note the idea to this valuable write-up with thoughtfully presented through Francisco from Tjgs. They're a fantastic German community blogs. We truly admire a fantastic proposal!
Invaluable Sources
http://russellaquatics.com - You come through every time. You are remarkable! Hey there everybody, check these people out!

Posted in Music Post Date 06/02/2017

---